Time Restorer, unfolds the narrative of the century-old building Xiaoguanghan Cinema, which carries the visage of bygone times into the embrace of the new era.
  One hundred and twenty years ago, as Jinan opened its trade port, numerous foreigners flocked to invest and establish businesses in the city. Along the bustling Jingsan Road, where foreigners gathered, Xiaoguanghan, the first cinema in Jinan, quietly came into existence.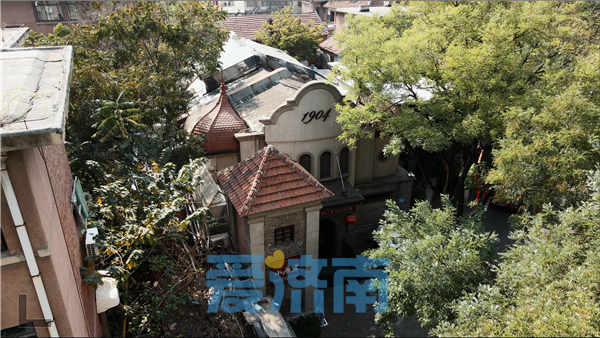 Fast forward a century, and the Baroque-style old building still stands tall. The black characters "1904" on the wall instantly transport one back to the early 20th century. Between 2003 and 2004, the relevant authorities of Jinan registered and protected this building. It was during this period that Li Jianjun, the current curator of the Xiaoguanghan Film Museum in Jinan, officially began his involvement in the preservation and restoration of the cinema.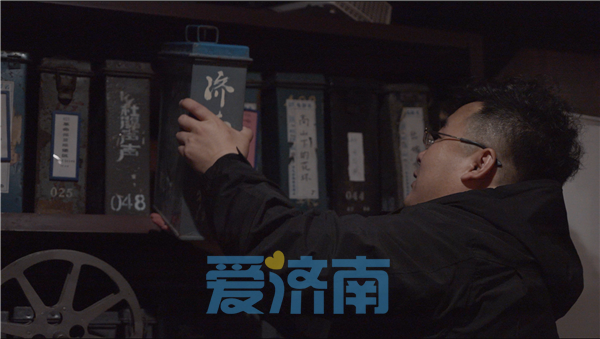 "Taking over Xiaoguanghan was exciting at first, but it came with numerous challenges. The biggest challenge we faced was how to restore it to its former glory. We needed to find traditional materials and techniques from the past, and we wanted the restoration to maintain the building's century-old appearance." In order to revive the former vitality of Xiaoguanghan, Li Jianjun invested considerable effort.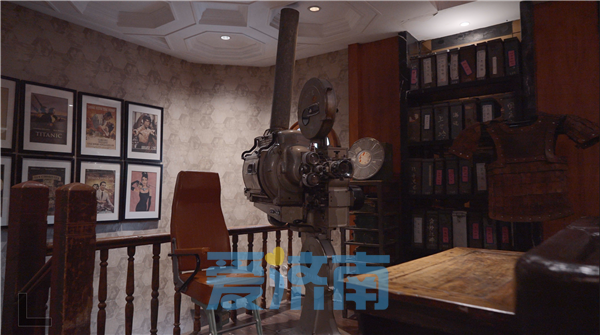 After the restoration, Li repositioned the old building as the Xiaoguanghan Film Museum, housing a vast collection of old movies and projectors. This immersive experience allows visitors to feel the cultural and historical charm spanning a century.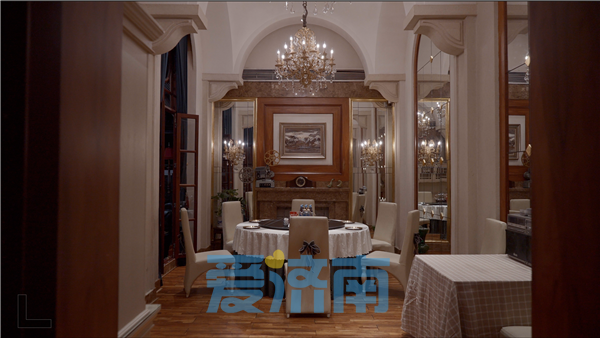 World cultural and natural heritage is a significant achievement of human civilization and natural evolution. It serves as a crucial medium for promoting the exchange and mutual learning of different civilizations. Protecting, inheriting, and utilizing these precious treasures are our collective responsibility and an inevitable requirement for the continuous development of human civilization and sustainable global progress. In Jinan, an increasing number of young people are willing to engage in the exploration of history and the revitalization of historical buildings with creativity and passion. Many unique buildings like Xiaoguanghan that possess individuality and showcase urban culture have gained attention. Numerous old buildings around Jinan's old commercial port and Jingsan Road have been given a new lease on life.
  In recent years, Jinan has taken steps to preserve its historical and cultural heritage. This includes three historical and cultural blocks, one traditional heritage area, over 200 provincial and municipal-level outstanding historical buildings, and 13 national-level and over 500 provincial and municipal-level intangible cultural heritage items. The approach has been comprehensive, covering both physical spaces and extending the timeline. This effort aims to protect not only individual buildings but also entire streets and neighborhoods. It's not limited to ancient structures but also encompasses modern architecture. The focus is on safeguarding both tangible cultural heritage and intangible cultural heritage. The goal is to help the city retain its memories and ensure that people remember their roots.
(Li Xiaotong; Hua Shan; Lou Xinyu; Liu Xiaohan; Yuan Yuhua; Hou Yawen; Liang Ruixin)
Avertissement: Cet article est reproduit à partir d'autres médias. Le but de la réimpression est de transmettre plus d'informations. Cela ne signifie pas que ce site Web est d'accord avec ses opinions et est responsable de son authenticité, et ne porte aucune responsabilité légale. Toutes les ressources de ce site sont collectées sur Internet. Le partage est uniquement destiné à l'apprentissage et à la référence de tous. En cas de violation du droit d'auteur ou de la propriété intellectuelle, merci de nous laisser un message.